For whatever else may pose a threat to your vehicle's road performance, our knowledgeable auto specialists provide a number of other miscellaneous auto services. And because our work is guaranteed, you can rest assured that you're receiving the best workmanship possible. Let us know how we can help you! Contact us at 901-382-2530 to set up an appointment for additional quality auto services.

Our miscellaneous auto services include:
Fuel Efficiency
The experts at Mr Quick Tune can inspect your vehicle and perform services that can help it operate at peak performance and help improve fuel efficiency and overall fuel economy. These inspections and services may include items such as:
Change engine oil, using the recommended grade of motor oil
Check and change your air filter
Inspect and, if necessary, replace a clogged fuel filter
Adjust tire pressure to manufacturer-recommended specs
Inspect/clean the intake system
Inspect/replace emissions components and/or a faulty oxygen sensor
Inspect brakes for proper adjustment
Inspect power steering system and perform a steering alignment, if necessary
Align front suspension
Clean or replace dirty or malfunctioning fuel injectors
Inspect/replace spark plugs and spark plug wires
Check exhaust for clogged catalytic converter
Examine the exhaust gas recirculation system
Hubs, Seals, Studs, & Nuts
A wheel hub motor, also referred to as a wheel motor, is an electric motor incorporated into the wheel hub and drives it directly. You can have a safer and smoother ride today by replacing your warped and worn out wheel hubs. Let Mr Quick Tune replace your worn out hubs today.

Properly working seals provide oil and grease sealing - offering enhanced performance in a wide range of temperatures and environments. Worn out or warped seals allow external contaminants to enter the bearing unit or let lubricant escape from the unit. This ultimately leads to premature failure of the bearing unit. To keep out contamination and retain lubricant in the bearings, have the seals replaced with new ones. To have the seals replaced by experts, contact or visit Mr Quick Tune today.

Studs are the threaded fasteners that hold on the wheels of your truck. The wheel studs are permanently mounted on the wheel hub through the brake disk or brake drum. To secure the wheel, nuts (lug nuts) are fastened over the stud. Stripped wheel studs can be quite dangerous. Damaged wheel studs should be replaced with new ones immediately. To have your truck's wheel studs replaced with high quality ones, call 901-382-2530 or visit Mr Quick Tune today.

A wheel nut or lug nut is a fastener for securing a wheel on the hub. A set of lug nuts are used to secure a wheel to the threaded wheel studs (which are fixed to a wheel hub). Worn out nuts means one thing - the wheel is not fixed securely on the vehicle which puts the vehicle at the risk of rolling over. To have your truck's wheels securely fastened to the hub, contact or visit Mr Quick Tune in Memphis, TN 38134 today.
Most Extended Warranties Accepted
An extended warranty (also known as a service contract) can provide peace of mind to most car buyers. The warranty (or service contract) kicks in after the usual manufacturer warranty has expired. An extended warranty covers major breakdowns and evens out the cost of repairs. Unfortunately, not all auto repair shops accept extended warranties. At Mr Quick Tune in Memphis, TN 38134, we accept most extended warranties. We let you use the service contract to save on auto repair costs.
On-Site Welding
Welding is the fabrication and sculptural process that joins metal parts. At Mr Quick Tune, we offer various welding services. Simply give us a call at 901-382-2530 or visit our shop in Memphis, TN.
Pre-Purchase Inspections
Are you planning to buy a new car? Don't take chances. Be confident about the car you are buying. Have pre-purchase inspections performed on the vehicle. Pre-purchase inspections involve examining the car's condition to ensure it is worth buying. At Mr Quick Tune, we have pre-purchase inspection experts - mechanics who will scrutinize any car, make, and model and allow you to make an informed decision. Pre-purchase inspections will definitely give you peace of mind when you buy your next used car.
Pre-Trip Inspection
A pre-trip check up can make the difference between a safe trip and one that ends in a tragedy. The inspection aims at looking for possible defects and potential mechanical problems that could cause disaster. Before embarking on a trip you should make sure your car is fully inspected for safety. You can rely on the experts at Mr Quick Tune. We have pre-trip inspection experts who are able to conduct safety inspections on any car, make, and model. Our experts are dedicated to ensuring you have a safe trip. Simply drop by or give us a call at 901-382-2530.
Wheel Bearings
Wheel bearings are found inside of wheels, allowing the wheels to spin freely, and are connected to the brake system. They can become worn over time, causing a vibrating suspension and noisy rubbing as the car is driven. If they break completely, the vehicle will become very difficult to control and unsafe to drive. Replacement interval for wheel bearings varies greatly, but they should be checked for leaks and wear periodically. Mr Quick Tune can make sure that your bearings are in good shape and let you know if they need replacement.
What our clients are saying about us
We have established longterm and stable partnerships with various clients thanks to our excellence in solving their automotive needs!
More Reviews

Phil does it again. Got me in and out the same day. Fixed the issue for me as well as another that I had him take a look at while he had it. Phil knows his stuff, highly recommend. Thank you guys again.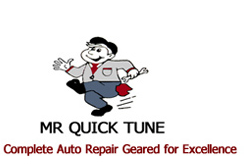 Replaced alternator and flushed radiator. Explained the problem and the remedy in detail. Started and finished the job in a timely manner as I waited. Have never received this type of quality truck repair from any dealer in all my days! Thanks for a job with done!!!