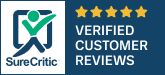 Click
here
for even more great reviews!
You Don't Have to Take Our Word for It!

Here's what some of our satisfied customers have to say about Mr Quick Tune: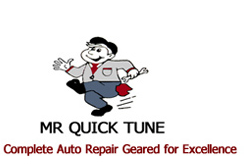 02/13/2023
Phil does it again. Got me in and out the same day. Fixed the issue for me as well as another that I had him take a look at while he had it. Phil knows his stuff, highly recommend. Thank you guys again.
Replaced alternator and flushed radiator. Explained the problem and the remedy in detail. Started and finished the job in a timely manner as I waited. Have never received this type of quality truck repair from any dealer in all my days! Thanks for a job with done!!!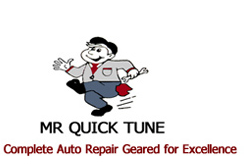 I was referred by a good friend and a past customer of Mr Quick Tune. Phil lived up to the great recommendation. He was professional, knowledgeable, thorough and honest. He did what he said and more, on schedule and at a very reasonable cost. The quality of the repair was outstanding and they followed up later to check status of the repair work. I found my new mechanic for future needs. Highly recommend Phil's shop Mr. Quick Tune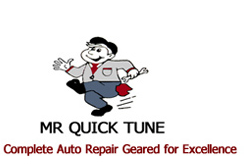 Phil is always diligent and persistent at making sure the problem is solved and my vehicles run smoothly, and even advises me on ways I can save on repairs instead of overcharging me. I'm glad I found a shop that has integrity! Cheryl is very friendly and helpful, and always enjoyable to talk to. I've had great experiences there and would recommend this mechanic to anyone!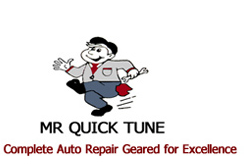 The prices can be a bit stiff but that's because Phil is a car wizard. If you want it done right, take it to Mr. Quick Tune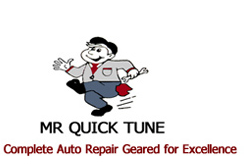 Phil was super nice. The job was completed very quickly. I will be returning.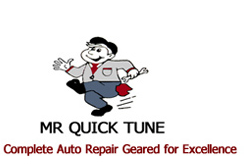 My initial experience with Phil at Mr. Quick Tune was when my daughter's car was at a point where I needed to know if it was best to invest in repairs or in a replacement vehicle. I dropped it off with Phil that morning and described my predicament. Within a couple hours he called and shared that I needed to start looking. He said that he really didn't do any work so there would be no charge. I expressed my sincere appreciation and assured him that I would be back in the future for all of my service needs. Fast forward to today and it was time for our family van to have an oil change and also possibly replace the brakes. I dropped the van off with him first thing in the morning and within a couple hours he called and asked me a few questions about my brakes. After a couple minutes he shared his estimated repair costs (which was more than reasonable) and assured me that he would call me back if anything caused the price to change drastically. By early afternoon the van was ready for pick up. I met Cheryl in the office when came to get the van and she was extremely friendly and sincerely grateful for our business. We're now ready for a road trip this weekend!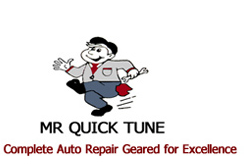 Got me in quick and fixed my radiator quickly and cost less than others.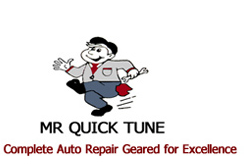 Phil is amazing. Quick and fair. We use him for our work vehicles. This time I used him to repair a personal vehicle I had almost given up on. I highly recommend!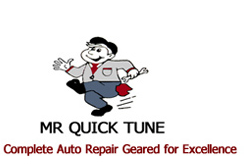 I received fantastic service from this shop. My ac works good as new and the service was fast with a fair price. I definitely recommend this shop for your car repair needs.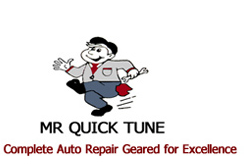 It's often intimidating for women going in to have your car seviced. I have been searching for a good, honest, & professional mechanic. I'm so glad I read & trusted the reviews for Mr. Quick Tune. Mr. Moran (Phil) explained everything to me so that I understood. The best thing about my entire experience is the way he worked out my issue so that it was affordable. It's important to include how nice Mrs. Moran (Cheryl) was & how welcoming she made me feel. I was so thankful & couldn't find the words to express my gratitude. I recommend anyone looking for professional & good quality work please go to Mr. Quick Tune.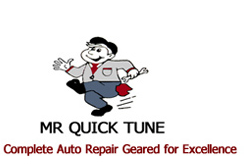 Great service! Quick. Affordable.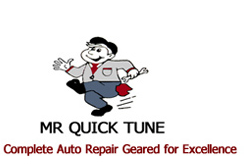 The owner and proprietor of Mr.Quick Tune, Phil, is the very best and most knowledgeable mechanic that I have ever known. There is no doubt in my mind that he is, by far, one of the most outstanding and kindest human-beings of the face of this earth. Honesty, integrity and going above and beyond what is necessary to take care of the job at hand comes second nature to him. Anyone that is not using Mr. Quick Tune should switch to his establishment. This man knows his craft and he should be in a classroom passing his knowledge on to the next generation of mechanics but, then I wouldn't have him to rely on.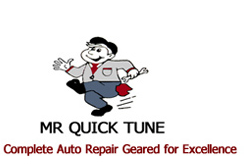 When I bought my truck, I purchased it knowing the A/C needed to be repaired because the hose was leaking. So when I called the shop, a sweet woman answered the phone and pretty much walked me through their process. I was so pleased with how she talked me to me that I knew in my spirit I had to bring it to that location. I went up there the following day and spoke to a gentleman named Phil, he was super helpful and re explained the process to me. I told them I was dropping off my car and leaving with them to fix. Phil called me and communicated with me the entire time! From beginning of the transaction to the end, I felt well informed and it was definitely money well spent! The A/C in my truck blows Wonderful as well! Great location, and I was treated well. If I have any other car issues, I'm bringing it back here!!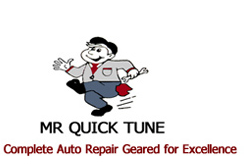 I had a car emergency when visiting Memphis and Mr Quick Tunes fixed my car right away. They were professional, reasonably priced and efficient. I really appreciated their service.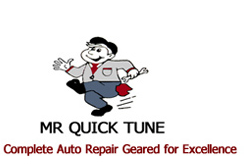 A very knowledgeable mechanic and fair priced. I will go back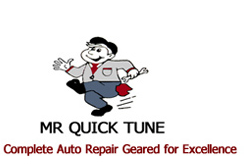 I've actually been a customer for several years and over that time have been very satisfied with both the service and the pricing. I like the fact that they are upfront, honest and straightforward in their dealings as well as being friendly and just overall nice to do business with!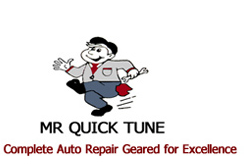 Phil is a straight shooter and great mechanic. I dont take cars to mechanics cause I don't want to get hassled. Phil was honest and knew very quickly what the issue was and fixed it at a reasonable rate. Great place!!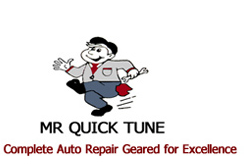 I wouldn't go anywhere else. Phil gives excellent honest service with quality work!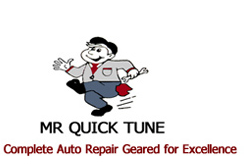 Fast service great price and explained what exactly what he was going to do.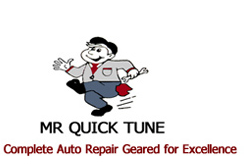 My experience at Mr.Quicktune was no less than phenomenal. The customer service expertise was more than extraordinary. Mrs. Cheryl definitely provides you the calmness you need to ensure you that your vehicle is in very good hands. She does a excellent job keeping you informed of the findings of your problem. She does a consistent follow up with you about your vehicle. Mr. Phil what a gentle soul he is. He provided quick, efficient service in a very quick timely manner. If I could rate the service @ Mr.Quicktune 10 stars I would.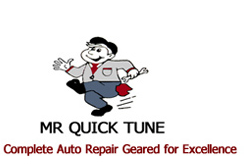 Called and asked about a transmission flush, spoke to the mechanic I can't remember his name but I knew his voice. Gave me the best advice and TOTALLY honest. Told me they don't flush transmission but service them. So I asked why and what he told me made perfect sense. Called Chevy and they just wanted my money of course didn't asked what year or mileage was on my truck just gave me a $380 price without tax and labor. That's why I will always call Quick Tune before dealing with a dealership period!!!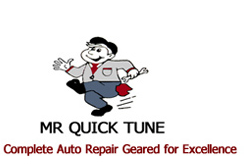 I like to do business with local companies when I can, which is why I chose Mr. Quick Tune. They are so nice up there and I never feel like they are going to sell me things I don't need just because I don't know about cars. I will continue to tell everyone I know to take their cars to Mr. Quick Tune for service.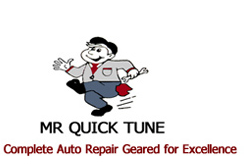 The AC on my Suburban went out halfway between Texas and Kentucky. Stayed open late to complete my repairs so we could make it to a family wedding on time. Great job, great price, and most of all Great People. My daughters still talk about the duck under the bush.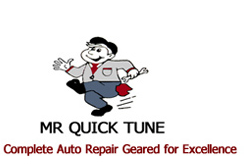 Awesome service! A level of expertise and customer service that is rare in today's service orientated businesses. I highly recommend Mr Quick Tune for your automotive repair needs.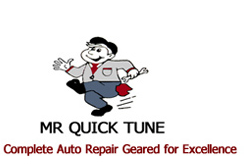 Have taken multiple vehicles here to be fixed and have never been dissatisfied!! Highly recommend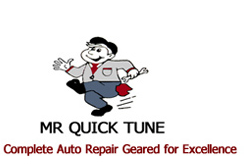 You do not find many automotive repair shops like this one. Very knowledgeable, let's you know what's wrong with your vehicle and what else could be possibly wrong before any work is started. Gives you up front pricing and if anything comes up, is very quick to notify you. What's even more important is that they stand behind their work completely! Honest, fair and great work! I highly recommend them!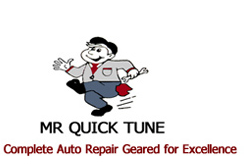 Job well done! Very friendly staff! texted over a week later to make sure things were running smoothly! Will most certainly return when needed!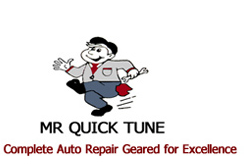 These folks are great. Truly. I'm very happy with the service and care we received. If you need a good, trustworthy mechanic, look no further.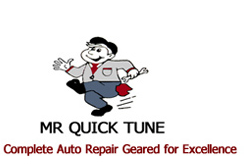 Upfront, fast honest and real. Quality work. Tip top and turn key.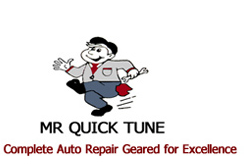 I like straight forward responses to my problems. I've been using Mr. Quick Tune for 10 years, I think, maybe more, Phil and Cheryl have always told me the truth. This last time, ouch, but trust is built over the years and I TRUST them!!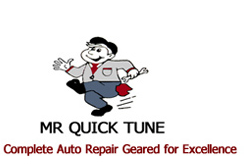 One of the best, most honest and capable mechanics I have ever used. You can trust Phil with anything and you will get great work, honest pricing and fast turn around.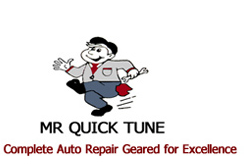 Nice friendly service. Will not cheat you for money.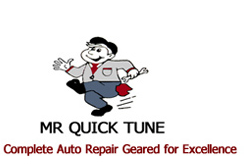 What a wonderful experience! Superior customer service, reasonable prices, and owners who understand the importance of working efficiently.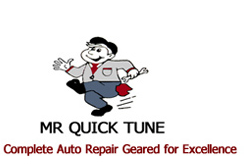 I was blown away by the honesty technician there. I went in because I was having a brake light issue so the technician gave me a really good estimate of what it would cost to fix and he was really honest about some things that I didn't need. I thought I would have to get the brakes flushed and he recommended not to do that until I got the parts fixed and then get a brake flush so I wouldn't be spending too much money. This is the only place I will go to take my minivan to get an oil change because he checks out the van changes the filters and put some great oil for a great price. This is so Mom and Pop store so come here before you go anywhere else support your local stores.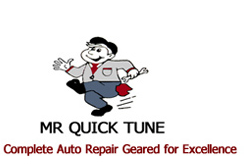 We were given excellent service here and the job was done well and very fast. He even put my front fender back in place even though it had nothing to do with the repair he was working on. We'll definitely be back if more repairs are needed in the future.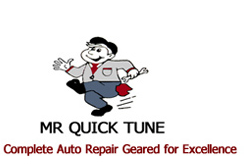 Best quick lube shop in town!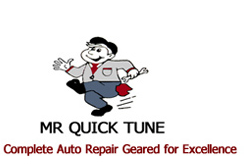 I had an engine overheating problem for 2 years. The engine only cool when driving but overheat during idle. It took Mr Quick Tune 20 minutes or less to troubleshoot and found out that the fan clutch went bad, easy fix for Mr Quick but troublesome for me " [that's why they are ASE cert.]" and I'm not. Great experience, happy, satisfying, and an at home atmosphere!! Quick Tune you've just earned yourself a permanent customer!! Highly recommend 10+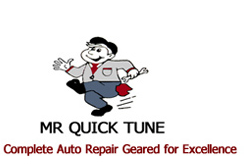 Spring is here again and time for 'Do's'(96 Chevy S10 EXT Cab 4.3 Vortex) tune-up. Been using Phil and the ASE certified staff for years. Cheryl at the front desk is very courteous and always on top of things. Knock on wood my Truck makes it another summer. Little shop with top notch service. Always honest and that to is what keeps me going back.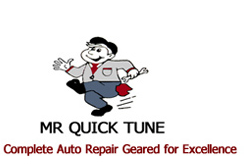 Phil, Cheryl, and William provide good work to our vehicles as well as good customer service. Excellence with a personal touch. Good people.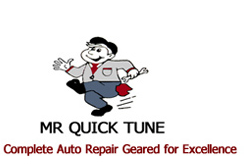 I had a great experience although should have looked for other qoutes. I am very please with the service and how I was treated by Ms. Cheryl and Mr. Phil, Know I was a little upset with the labor costs.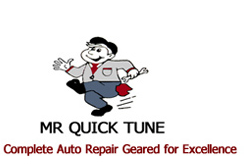 Mr. Quick Tune keeps all 5 of our cars - some with VERY high mileage - running well. Honest, straight-forward and understanding, Phil Moran is the only one I trust to give me the absolute truth and the least expensive way to get it repaired. Quick to diagnose and communicate the problem and a cost estimate. Goes above and beyond to be fair and truthful.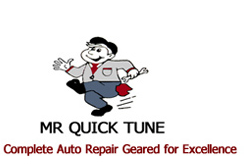 Phil went out of his way, staying late to ensure that my car would be ready on time for an out of town trip! He devised his own solution for the issue and saved me much money in the process. He is knowledgeable, honest and clearly explains everything, A rarity in the mechanic field, this place is a treasure!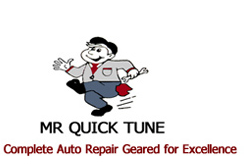 Always willing to help, always ultra-quick, always reasonably priced. The Morans treat me like family, and I appreciate that. I recommend them to all my friends.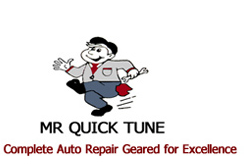 Phil is simply the best. A very honest mechanic who treats his customers fairly and never gouges. He and Cheryl are a true gem in Bartlett. I wouldn't take my vehicles to anyone else.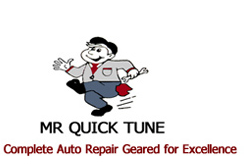 I came to Mr. Quick Tune with a problem in my secondary air system that my usual (now former) mechanic either could not fix or enjoyed milking me for more and more money. After 1 visit at Mr. Quick Tune, my car was fixed with the agreement that if there were any problems within a month, I could bring it back for a refund and continued troubleshooting. That's about as fair as it gets!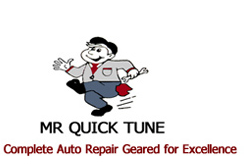 At Mr.Quick, we found the honest and quick service with a reasonable price we were looking for a long time.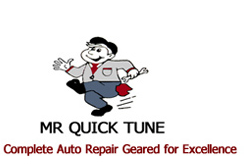 Phil and Cheryl Moran and truly dedicated to their customers. They give the best prices on parts and labor, you can find anywhere. Phil and his other mechanic are always on hand to do the job right, as quick as possible and stand behind all their work. They don't play games with your money or vehicle, and will work only on what needs to be worked on. Give them a try and you will be pleasantly surprised and pleased at your experience with them, and also, your vehicle will run like a tiger!! Tell them, Wanda sent you to them, as she trusts them 100%. Now that's a fact!!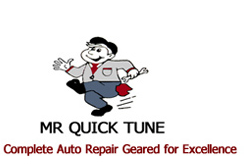 Great service! I needed the air conditioning system fixed in my '98 Ram 2500. Phil was very prompt and thorough with the repair. He found a high pressure line that was chaffing against the body work and rerouted it enough so that it would not cause problems in the future. Highly recommended.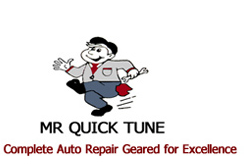 Honest, courteous, good people, and they take great care of your car. Would, and have recommended them.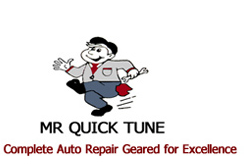 Car wouldn't start. Sent it to Mr. Quick Tune. They fixed the battery and cables. So far, so good.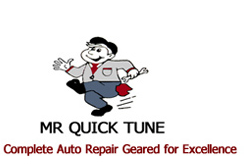 Friendly knowledgeable service. Mr. Phil, Ms. Cheryl and William are always ready to give you great service. I started dealing with Mr. Quick Tune shortly after I relocated to the Memphis area. At the time I had a Volkswagon Beetle and was treated horribly at the dealership. There are not many mechanics who are qualified to repair a German made car like the Volkswagon. Mr. Phil and William are certified and do a wonderful job every time. I like that they take the time to fully explain what the problem is and what needs to be done. Their pricing is fair and they usually can get the parts that's needed in a timely manor. I highly recommend Mr. Quick Tune.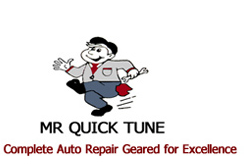 Just as advertised, excellent service at an extremely reasonable price! Timely, too! When my A/C went out, we just *knew* the compressor needed to be replaced.... a very expensive proposition, but very necessary, especially with summer coming up. Phil quoted me a price for compressor replacement, but when he got under the hood, found that the problem was a much more easily (and MUCH less expensively) switch repair. After being gouged by several other places, it was so great to go somewhere where they weren't trying to invent more problems or jacking up the costs unreasonably.Phil also explained each thing to me without being condescending in the slightest - something else I appreciate very, very much. I won't be going anywhere else for car repairs from here on out!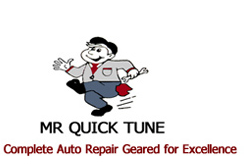 Professional service at reasonable price. Trustworthy is the key word.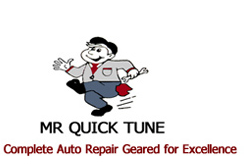 I called them regarding a rumbling noise in the left front wheel of my vehicle, and they stated they would take a look to determine the issue. It did not take long to determine a wheel bearing problem. I thought that the fix will be days without transportation. It was repaired within two hours and I was ready to drive home to Oakland. Also the work has a warranty should a problem arise with the work. This is the second time I have utilized Mr. Quick Tune, as a result of the air conditioning fix they completed some eight month plus ago.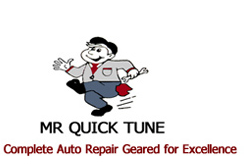 I am thankful to have such honest, and knowledgeable people, helping keep my vehicle running well. Not only keeping it running well, but I purchased it from Phil and Cheryl in 2010. My 2002 Buick has well over 200,000 miles on it. With no major problems as of yet. But if it does, I feel confident I can take it to Mr. Quick Tune, and have it handled properly. Until then, I will continue to go for regular maintenance. Thanks so much!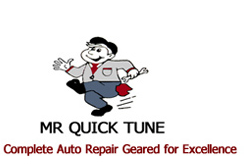 I have relied on Mr. Quick Tune for at least 8+ years, and have trusted Cheryl, Phil and crew to maintain my car whenever I go in their shop. They are courteous, efficient, explaining what needs to be done to keep my car in tip-top running condition. They are also very reasonable in pricing their services. I rate them 5 STARS!
What our clients are saying about us
We have established longterm and stable partnerships with various clients thanks to our excellence in solving their automotive needs!
More Reviews

Phil does it again. Got me in and out the same day. Fixed the issue for me as well as another that I had him take a look at while he had it. Phil knows his stuff, highly recommend. Thank you guys again.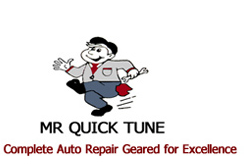 Replaced alternator and flushed radiator. Explained the problem and the remedy in detail. Started and finished the job in a timely manner as I waited. Have never received this type of quality truck repair from any dealer in all my days! Thanks for a job with done!!!